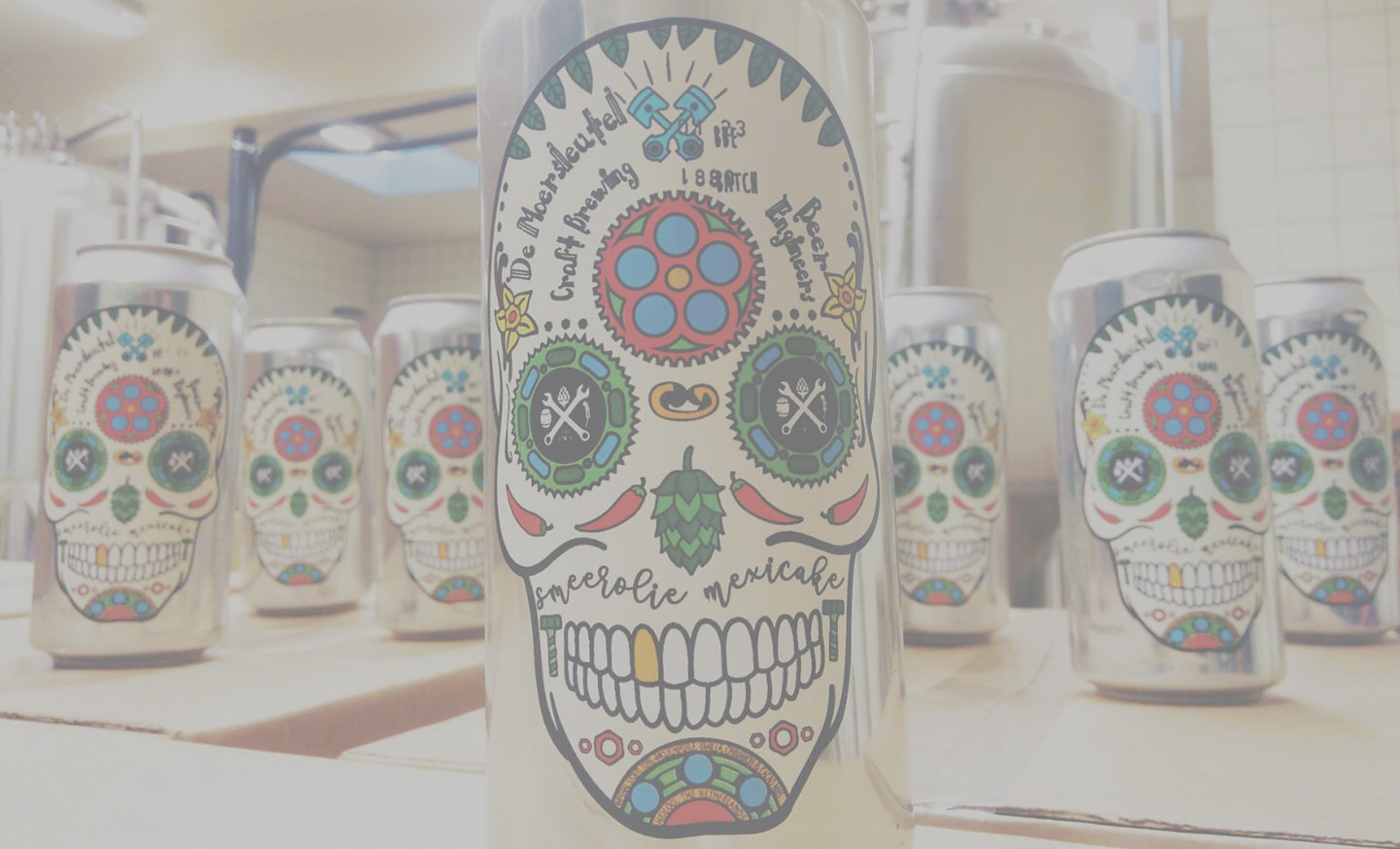 Brouwerij de Moersleutel
CRAFT BEER
We are always in search of and creating new sensations for your tastebuds. When we're not doing that, we're perfection our existing beers. Our beers are in your face, without compromise, and complex while still keeping a balance. To top it off, they're usually nice full, and soft in texture.
That being said, we don't brew beers for everyone; just for those who like explicit tastes.
We aim to brew beers that people talk about, to brew beers that will become legendary in the eyes of those who dare to drink our creations. People should talk about how good the beers from De Moersleutel are, and everyone who drinks our beers should be ruined for life because they don't want anything but our brews.
TAPROOM
After three years of brewing, we decided that it was time for the next step; a taproom! The vision of this taproom is to give every customer the time of their life by serving the best beers you can think of. The list of beers does not stop at 'De Moersleutel' beers but is complimented by other breweries with great quality. On our tap board you will always find a well varied list of beers: from session IPA's, to barrel aged stouts, to sour ales, and everything in between.
We also provide tastings. For more information call or mail us.
Come and stop by for a beer and good companionship!
It's only a five minute walk from the train station.
Bieren van Brouwerij de Moersleutel